17 Apr 2020
A Chance to Unite the Profession Once Again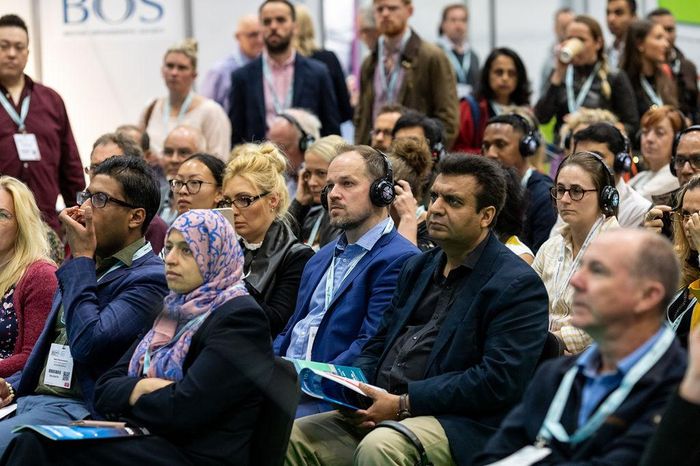 A Chance to Unite the Profession Once Again
A chance to unite once again
Despite everything going on right now, there is light at the end of tunnel. If the general public sticks to the social distancing guidelines and professionals – including dental professionals – remain united in the fight against COVID-19, we can look forward to strict lockdown measures being lifted in the not too distant future. For us, that means looking ahead to the rearranged British Dental Conference and Dentistry Show 2020, co-located with DTS.
An event snapshot
The show will likely be one of the first gatherings of the dental profession since this happened, so there is plenty to look forward to! Just having an opportunity for colleagues to come together, friends to catch up and businesses to re-establish contact with their partners is exciting on its own. Indeed, the conference's motto of 'Working Together For Better Dentistry" couldn't be more relevant!
However, the British Dental Conference and Dentistry Show will offer so much more than this…
Industry-leading speakers
An array of more than 200 nationally- and internationally-recognised speakers will present on the latest products, materials, technologies and techniques, offering expert insight and sharing experiences of cutting-edge solutions. You will gain a wealth of practical information and guidance that you can implement straight away in order to boost your business or aid your career progression.
CPD
Make sure your CPD is up-to-date with hours of verifiable CPD learning available for all members of the dental team. This is the perfect time to address the areas you may have identified as needing attention as part of your reflection during any down time.
Varied and dynamic educational programme
The educational programme will cover a wide spectrum of topics to suit the needs, interests and specialist skills of all dental professionals. More than 100 hours of content will be delivered through lectures, on-stand presentations, discussions and debates, ensuring a dynamic learning experience for all.
Diverse trade floor
Complementing the lecture programme, the trade floor will host more than 400 dental manufacturers and suppliers offering innovative solutions to help your business get back on its feet. Whether you're interested in upgrading your equipment, finding new maintenance packages, changing your indemnity cover or sourcing new materials, this will be the place to do it.
Bring the whole team
One of the greatest strengths of the British Dental Conference and Dentistry Show is that it caters to the needs of all dental professionals, so you can bring your entire team. This not only adds to the networking opportunities, but also offers a chance for team building and socialising, which could prove massively valuable following this period of isolation from colleagues. In addition, the event is completely free for all delegates to attend, so there's minimal cost to you.
Here's what some of the speakers for 2020 said:
Abid Faqir – speaker in BACD Aesthetics & Digital Dentist Theatre
"I am looking forward to the event, which is one of the biggest of the year. There is a vast array of speakers offering up-to-date education and a wealth of information to take back to practice and start treating patients in a more engaging way."
Ashish Parmar – speaker in the Hygienist & Therapist Symposium
"I would encourage dental professionals to attend this event because it presents an excellent opportunity to acquire more knowledge and information on the latest trends in dentistry. The show is excellent for all the team."
Debra Worthington ­– speaker in the Dental Nurses Forum
"I think the British Dental Conference and Dentistry Show is the main conference for dental professionals in general dentistry. The lecture programme is expanding year on year – colleagues can obtain valuable CPD from this conference and I would encourage all dental nurses to attend."
For a chance to unite with colleagues and celebrate the amazing efforts of all during the COVID-19 crisis, don't miss the British Dental Conference and Dentistry Show 2020.
The British Dental Conference and Dentistry Show 2020 – 11th and 12th September – Hall 5, Birmingham NEC, co-located with DTS.
For all the latest information, visit www.thedentistryshow.co.uk, call 020 7348 5270 or email dentistry@closerstillmedia.com